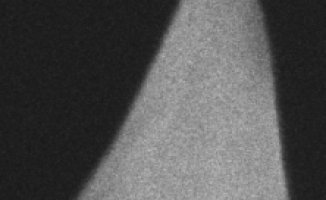 25Pt300b(AFM 探针)
Rocky Mountain Nanotechnology, LLC, is the only company that manufactures and sells ultra-sharp, solid platinum and platinum-iridium AFM probes, for high resolution electrical measurements. These probes can be used in various modes, including tapping and contact and are ideal for C-AFM, EFM, KPFM PFM, SCM, SMM, SMIM, and SNOM applications. Each probe is imaged by FE-SEM to verify its tip radius. The probes have cantilever frequencies from 4.5kHz up to 100kHz. They also have a long lifetime and high reliability in electrical measurements. There is never an issue with conductivity because the probe tips are purely metallic.
---
The 25Pt300B is RMN's most popular probe. This versatile probe is a good choice for many applications.
These probes are ideal for C-AFM, SCM, SMM, SMIM, EFM and KPFM.
Tip shank length: 80 μm (± 25%)
Cantilever length: 300 µm (± 15%)
Cantilever width: 110 µm (± 15%)
Spring constant: 18 N/m (± 40%)
Frequency: 20 kHz (± 30%)
Standard tip radii below 20 nm for $80 each
Tip radii below 10 nm on request for $100 each 25Pt300B-10
Non - standard probe tips and cantilevers upon request